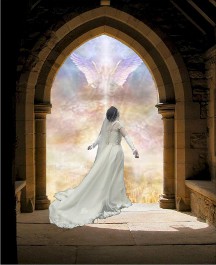 Are You Ready to be a "Habitation"?
The Habitation Ministries, founded by Connie and Jim Sychowski, is a ministry for those who are ready to become passionate in their pursuit to become a habitation of God.
Building upon the foundations laid out by the apostles and prophets, with Jesus as the chief cornerstone, we seek to live "in the Kingdom" on earth as a visible expression of Jesus Christ to our families and our communities.
We strive, in everything we do, to use our spiritual authority as a community of Kingdom Thinkers, we display the presence and power of God being active members in His Army, trained, and equipped, ready to advance His Kingdom here on earth. Waging war against those things which exalt themselves above our one true God.
Our passion is to teach believers how to live a supernatural lifestyle of intimacy and power through prayer and fasting, in an atmosphere that is loving, and supportive, to promote spiritual growth, for the purpose of calling forth destiny in the lives of God's children. It is time for the Saints of God to live, and move, as citizens of Heaven and walk out their callings.
Foundational Scripture - Ephesians 2:19 - 22 Amplified Version
19 Therefore you are no longer outsiders (exiles, migrants, and aliens, excluded from the rights of citizens), but you now share citizenship with the saints (God's own people, consecrated and set apart for Himself); and you belong to God's [own] household. 20 You are built upon the foundation of the apostles and prophets with Christ Jesus Himself the chief Cornerstone. 21 In Him the whole structure is joined (bound, welded) together harmoniously, and it continues to rise (grow, increase) into a holy temple in the Lord [a sanctuary dedicated, consecrated, and sacred to the presence of the Lord]. 22 In Him [and in fellowship with one another] you yourselves also are being built up [into this structure] with the rest, *to form a fixed abode (dwelling place) * *HABITATION of God in (by, through) the Spirit.
*boldness added by author
**word HABITATION added by author
© November 2008 The Habitation Ministries Inc.